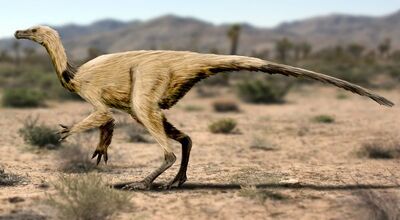 The Qiupalong is a bird-like Asian Cretaceous
dinosaur
that lived in China. Their generic name means "Qiupa Formation dragon," and were recovered from the Qiupa Formation.
Who named the Qiupalong
Edit
Li Xu
Yoshitsugu Kobayashi
Junchang Lü
Yuong-Nam Lee
Yongqing Liu
Kohei Tanaka
Xingliao Zhang
Songhai Jia
Jiming Zhang
Ad blocker interference detected!
Wikia is a free-to-use site that makes money from advertising. We have a modified experience for viewers using ad blockers

Wikia is not accessible if you've made further modifications. Remove the custom ad blocker rule(s) and the page will load as expected.